Ithaca, NY-based Elmore Dumpster Rentals is pleased to announce that their dumpster rental services will continue to be available to Horseheads, NY residents for the foreseeable future. Despite the pandemic still making matters difficult around the country, the company reassures their community that they will still be able to acquire dumpsters for virtually any requirement in safety. Notably, these services are also available to residents of the surrounding areas.
The company offers three distinct dumpsters of varying capacities and dimensions, and the size of any dumpster a customer requires will likely depend on their specific needs. Fortunately, no Horseheads resident will have to work out which dumpster is right for their situation alone (and risk getting one that is either too small or too expensive) as the Elmore Dumpster Rentals team will be pleased to offer their insight. In addition to this, customers may visit the company's official website to take a look at their sizing guide and estimate which variant will suit their requirements best.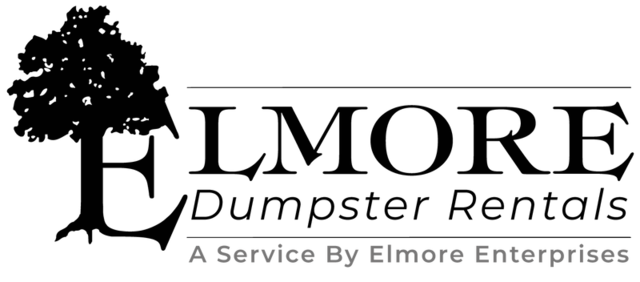 "Many in our community tend to think that dumpsters are only useful for businesses, such as restaurants," says Elmore Dumpster Rentals. "However, the truth is that all of us will probably need to get rid of a large assortment of items at one point or another over our lifetimes. Many discover, for instance, that moving house can leave with piles of junk they no longer need or even have room for. In such cases, your standard disposal facilities may not be adequate."
According to the company, their 10-yard dumpster rentals have proved immensely useful to local homeowners who found themselves trying to deal with excessive waste. The leftover detritus from moving house, however, is only one such use for these strong and reliable dumpsters, as the company shares that many homeowners tend to rent out this variant when they have small landscaping jobs, bathroom remodels and so on planned in the near future. The 10-yard dumpster is also known to be easy to load into due to its relatively low walls, and its compact size means it can be situated in many convenient locations close to (or on) the property in question.
Customers may pick one of three dumpster types: the 10-yard, 12-yard or 15-yard. Respectively, each can be rented for a period of three days at $300, $320 and $340 (with an additional $20 per extra day). The only difference between these three variants is their capacity, and the company is always ready to help customers make the right choice of dumpster — whether they are accustomed to using such a service or not.
Customer reviews help describe why this service is so convenient for the community. Patty Ryan Hall's 5-Star Google review states, "We used Elmore Enterprises for dumpster rental. The delivery was fast and the driver took the time to find the best placement to both make loading easy and protect our yard which we greatly appreciated! Service was quick — we had a dumpster within two days of our original inquiry, just one day after we confirmed the order. The staff who worked with us were friendly, flexible and really helpful. They explained the process and the materials that were allowed and it all went very smoothly. Very happy with the service! We will use them again."
Notably, Elmore Dumpster Rentals is also pleased to work with commercial clients, such as contractors, who require quick and reliable waste disposal in order to ensure their operations do not suffer unnecessary delays. As the company is fully aware, many projects (such as construction jobs) are run on tight deadlines and often cannot afford to be held up at any point. This was true well before the pandemic, but the company recognizes that many local businesses are likely to be running on tighter margins today than they may have been only a year ago. As such, they are committed to delivering a responsive service, all the way from drop-off to retrieval. Learn more here: https://www.elmoredumpsterrentals.com/dumpster-rental-horseheads/.
https://www.youtube.com/watch?v=-UQpeYmeGlY
Additional information regarding Elmore Dumpster Rentals' services (and specifications for their dumpsters) can be found on their official website. The company also encourages their community to reach out to Tony Elmore of Elmore Dumpster Rentals for further details.
###
For more information about Elmore Dumpster Rentals, contact the company here:

Elmore Dumpster Rentals
Tony Elmore
607-422-8463
info@elmoredumpsterrentals.com
96 Applegate Rd N Ithaca, NY 14850